Service overview
RoRMaaS is a service that helps teams of Ruby on Rails developers offload their maintenance burden, so they regain more time to work on features that help grow their business.
Just like anything, maintenance is a skill that benefits from specialization. Someone who maintains multiple projects will need less time for each project compared to someone who only maintains their own project.
We offer three complementary services designed for different needs:
Give your team an extra 10-15 hours per month by letting us handle routine maintenance tasks and identify small issues that should be handled before they become a problem. Our Ruby on Rails Maintenance Service unburdens your team so they can focus on shipping features.
Every year brings a new Ruby on Rails version. Upgrading is important, but can take quite some time. Don't slow your team down by having them do this! Our Ruby on Rails Upgrade service delivers a professional upgrade while your team continues growing your business. If you're not yet on Rails 6, you need this.
Is your Continuous Integration Pipeline slow because it's doing a lot of great things for you? We have a CI Pipeline Optimization Service that helps you reclaim potentially hundreds of wasted developer hours, on a No Cure No Pay basis.
Referral bonus
We're a small organization that's great at maintenance and optimization work. We're not a sales organization. To incentivize friendly folks to help us find new clients, we're offering a referral bonus to anyone who helps us gain a new paying client. The terms are easy: we pay you €500 for a new paying client. In cases where the contract is worth over €5000 (Rails upgrade or big CI Pipeline optimization) we'll even pay you 10% of the contract value.
Who can benefit from this?
A recruiter that has a hard time finding candidates for a client can suggest our services to help their client increase productivity from their existing developers.
A consultant (developer, designer, interim manager) might have clients who can benefit from our services to help them "solve" maintenance.
An employee could suggest us to their manager to solve issues on their project.
An agency can have us maintain the applications they have developed in the past but are currently in maintenance mode.
How can you make this work? Simply send us an email after you have established an interest with the potential client. Include them in the CC to make it a three-way handshake to confirm all interested parties. No need to make it fancy: "Hey Wes, I'd like to introduce you to Jane (in CC), who is interested in you upgrading two of their Ruby on Rails applications. She'll follow up with more details." Perfect. Hit send!
We'll keep you in the loop about major milestones (a contract was signed, or no deal was reached) and we'll get back to you once we need your payment info.
If you'd rather not take money for helping us (example: potential conflict of interest), we can also donate the referral bonus to a charity.
To avoid an enterprising person from cold emailing the entire internet, we ask that you only approach people you know and have already talked to about RoRMaaS.
Thank you!
Our team
RoRMaaS is a service offered by Narnach, which was started by Wes Oldenbeuving-den Haan, Ruby developer since 2005. His path led him across the entire stack (including Ruby, JS, CSS and SQL, Bash scripts, Linux sysadmin and Docker).
After a few years in the startup world, he started consulting and performed a lot of roles on a lot of projects. Since 2018 he's emphasized Rails upgrade projects, and ensuring projects benefit from automated tests and quality checks. RoRMaaS is the culmination of this interest: offering his experience with regular maintenance and automation to benefit teams across the world in a predictable service model.
Wes currently resides in Amersfoort, The Netherlands, but his async remote work style allow him to work when he feels most productive, whenever and wherever he's got an internet connection. He's fluent in Dutch and English.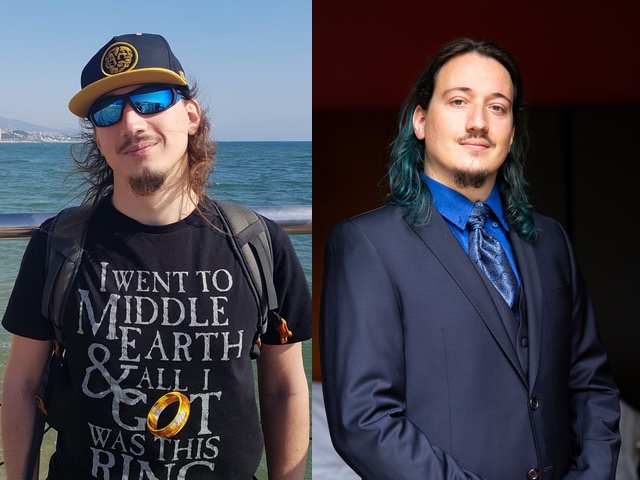 While Wes has a number of experienced consultants in his network to rely on for expert help on niche topics, he would like to grow the team to be able to support more clients. If you enjoy maintenance tasks and solving a wide range of problems, you could be a valuable addition to the team. Narnach tries to be a good employer by offering flexible working hours, the option to work part time, equal pay for everyone with equal experience and the usual perks you'd expect from a European company: paid time off, paid sick days, etc. Regardless of your status as employee or contractor, we believe everyone on the team is equally valuable. Email us to see what we can do for each other.